The SHR- laser is a modern method for laser hair removal used by ALMA lasers in Soprano ice device. It gives an opportunity to remove the excessive or unwanted hair growth in a fast, painless and highly effective manner. We can provide that service in Sofia Dermatologic Clinic.
Efficiency

demonstrated in clinical observations

Painless

Lasting efficiency

The fastest technology

even for extensive body areas

Safety guaranteed

Suitable

for every skin type

S

uitable for each part of the body

, even for sensitive areas
We offer the most advanced hair removal solutions available in the industry – benefits of combination of Alexandrite wavelength and diode laser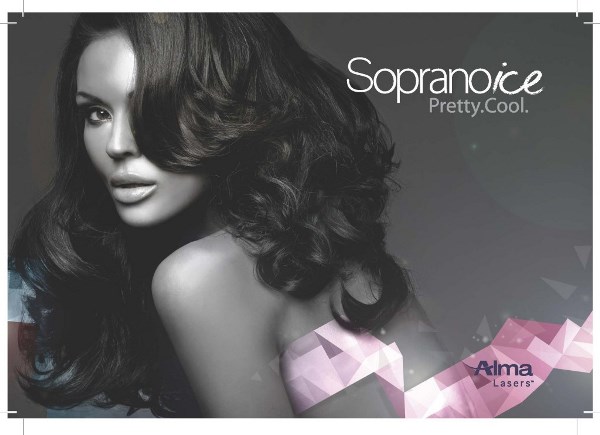 Painless hair removal is becoming one of the most popular methods for laser hair removal. The latest technology for laser hair removal are the basis for the development of the laser system Soprano ice. Thanks to its two heads with a wavelength 810-nm diode laser at 755-nm alexandrite laser it becomes possible to treat people with different skin type and hair density. Soprano ice is the most innovative system for laser hair removal with clinically proven results. Studies show the high efficiency of the laser hair removal performed by Soprano ice, thanks to the combination of alexandrite and diode laser wavelengths.
SHR ™ and IN MOTION ™ technology
The laser system works by combining both standard pulse mode of laser beam and so-called SHR™ technology. It allows the gradual heating of the hair follicle till absorption of the energy required for efficient destruction by additional IN-MOTION ™ technology. In this process, a continuous movement of the tip significantly reduces the pain from the procedure and the risk of skin burns. Through these two technologies the device achieves significantly greater speed of laser hair removal while preserving its effectiveness. No extra cooling or applications of painkillers are needed.
ICE ™ technology
In order to increase comfort during procedures Alma Lasers developed and added to the advantages of Soprano ICE a specially patented ICE™ technology. It gives the opportunity for additional cooling during the procedures. This is achieved by embedding a special sapphire crystal at the tip of the laser system and lowers the temperature of the skin during hair removal procedures.
SPEED ™ innovation
The diode laser hair removal head of Soprano ICE has a large area spot - size 12x10 mm, which further increases the speed of the hair removal. The highest speed of laser hair removal is achieved thanks to the enormous for the modern laser systems speed transmission of 20 Hz.
The combination of technology SHR ™, IN-MOTION ™, SPEED ™ and ICE ™ makes laser hair removal Soprano ice device the most effective, quick and painless hair removal system.
The results achieved with Soprano ice are much better compared to all hair removal lasers used so far.
See the prices of laser hair removal for men and women here.